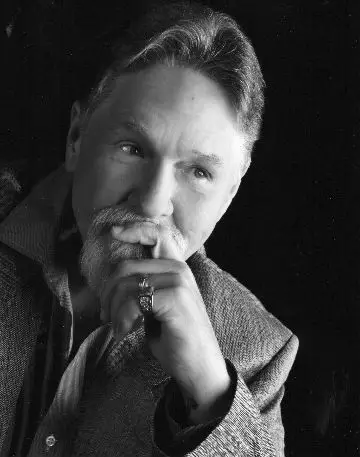 I was born to a man plagued by the memories of 2 different wars. Alcohol seemed to be his only medication. Often my mother would become the target of my father's anger. Some of my earliest memories are visions of a dysfunctional home where I suffered emotional, physical and sexual abuse. After divorcing, remarrying and re-divorcing, my mother ended up with 4 kids to raise in Charlotte NC.
1968 was not a time of "Say No to Drugs" It was a time of Wood Stock and rock and roll as our country seemed to be turning the page. I was sent to the mountains to live with my grandparents for several years. This proved to be both a blessing and a curse. The blessing was that I was finally getting love, from my grandfather…where I'd never experienced a father's love before. The curse was that I wanted to be with my mother and my sisters. Often they would come for the weekend to visit and my heart would be broken when they left to go home on Sundays. I can remember standing on the back deck as I watched their tail lights going down the mountain. Often the lights would get blurry as tears flowed from my eyes. Somewhere between my 11th and 12th birthday, I tried my first joint. That seemed to open up a whole new life. My grandparents couldn't handle me any longer and sent me back to my mother in Charlotte.
The year was 1968, by 13, I was running away from home, stealing cars, drinking, and smoking pot with the fellas from the neighborhood. In 7th grade, I was permanently expelled from the Charlotte schools. My life went downhill from there.
With 8 years behind me in prison, it seemed like I would have at least taken a look at myself. But, that was the furthest thing from my mind. You see, when I had to look at myself, I had to remember things. And those things were locked in a deep hole, right in the center of my chest. If I opened it just a crack, the pain was so overwhelming that I immediately closed it and turned to my drugs of choice. I found myself living in a bar where I worked and selling drugs for a motorcycle club I had affiliated with. I kept up this Thug Lifestyle that I thought I was destined to live. You see, for years generational curses of alcoholism and suicide had plagued my family. It had robbed many of my family of hope, happiness and love. As lines got crossed and boundaries where invaded it left us kids angry and confused. Somewhere along the line I had started IV drug use, speed, cocaine, pills…anything I could find to numb the pain. My addictions were severe, my crimes were violent, my heart was hard.
For the next 10-15 years, I continued in this life style. Drug overdoses had become frequent. My criminal behavior had escalated. The hole in my chest had grown. Another prison sentence in NC and 2 more in VA picked me up 3 new numbers. Somewhere along the line I got tired of it and decided to make a change. I was sent from closed custody prison in VA to a medium custody camp close to the NC line. By now visits from family had become very infrequent. I knew I needed to address some issues in my life. I decided that education was the answer. I earned my GED at a young age. You see, I wasn't stupid, just lost. This new prison I now called home, offered college courses. For the last year and half I was in prison I studied Psychology, Sociology and Business Administration. I made straight A's in Psychology as I was searching for answers as this hole inside continued to eat me alive. I might have been smiling on the outside but inside I was dying. So I studied hard, learned all these terms and concepts. I had a basic understanding of why my anxiety level seemed to escalate for no reason. I learned all kinds of red flag warnings from AA and NA. I was trying to work the Steps, but I had a problem with this God thing. Like many, I had heard about Jesus, born of a virgin…but Santa Claus was how we celebrated. I figured it was a good fairy tale. In my mind I knew a virgin couldn't have a child…I knew the blind couldn't receive their sight…and certainly the dead couldn't walk from the grave. Religion is for the weaklings, those scared of dying or ashamed of their crimes. I was released from prison with a head full of knowledge, a bunch of phone numbers, a job, a place to stay and best intentions. I had planned to become a substance abuse counselor to help others struggling with drugs. 9 short months later, found me in Buncombe Jail, Asheville NC, with an armed robbery charge, a drug addiction and 125,000 bond. When I came to my senses, I couldn't believe I was there again…I had the best plans…I really had hope. Because of discrepancies in the charges, it was reduced to common law robbery. My bond was reduced to 10,000. My court date was set for the second week of January. Just before the holidays I was bonded out. Well, I couldn't believe they let me out of there! I figured I would spend Christmas with what family I had left and just before my court case…RUN! You see, I'd always ran…ran from the law, ran from my pain, ran from that hole within my chest and I ran from God.
A few days before Christmas I passed by a little country church that was having a drive through nativity. Christmas time, as many holidays were a time of dysfunction in my family. I could never recall seeing a Nativity Scene before. So, curiosity got the best of me and I found myself pulling into their parking lot. Because of the years of my incarceration, drive through nativities were not something I was familiar with. So I parked my car and walked around, wondering why everyone kept driving by me. I thank God for the move of His hand. I was approached by 3 people who after a few minutes of small talk, started sharing the Gospel with me. Well, I didn't need someone I didn't know telling me I was a sinner and it made me mad. I knew what I was, I just didn't want someone telling me what I was! I got in my car with a heart full of anger and left the church. 20 minutes later, I was called by God's Holy Spirit. I found myself making a U Turn and heading back to the same church that I had just left. When I pulled into the parking lot, there stood the same 3 people. They told me that they knew I'd be coming back…that they had been praying for me. You see, after their prayers, they didn't go back to their nativity scene, but stood in the parking lot and waited for my car to return. The man I had met was Pastor Steve Smith. He was the pastor at Good News Baptist Church where the Nativity was set up. In this wise man's office, Bible open, it took several hours, for me to come to the point to where my ears opened. Faith comes from hearing and hearing the Word of God. I remember the thought as it came to my mind. "I may have this wrong, this might be the truth!" It was a wonderful thing to read in Romans 10:9-13 that if I would believe with my heart, not my brain, and would confess with my mouth and call upon the name of the Lord, that I would be saved. I didn't have to have all the answers, I just had to have faith in the one who did. I confessed I was a sinner and asked Jesus into my heart.
Keep in mind, I was getting ready to go on the run. I went back to prison instead for almost 7 more years, but I went back saved. One of the members of the church, Danny Patton, took on the role of a Spiritual Mentor. He bought me a Thompson Chain Reference Bible (KJV). I enrolled in some correspondence Bible Studies from prison. It was then that I realized that there was a Body of Christ behind the bars. I met some Christian Brothers on the inside, and several chaplains that helped me to grow.
I was released in 95, and married my wife who I had met a few years before my release. It turned out that God had a plan for our lives. Life on the outside was a struggle at first. We joined the same church where I was saved. 2 years after my release I felt the Lord call my music. It was then that I started writing Gospel. Soon after, I felt the call to go back into the prisons. Not only did I not want to go back, but I figured that with a past of 6 prison sentences, they wouldn't let me in in the first place. It's amazing how God opens doors that money or prestige could not open. We started by being volunteers in 6 of the prisons in Western North Carolina. Some of these were prisons where I had done time. I still knew some of the men there. It's been an amazing testament to the life changing power of an Almighty God. A God that's not willing that any should perish, but that all would come to him.
The oppression and physical anxiety I felt from doing 22 years inside, then walking back through the same gates, at times was overwhelming. Anxiety attacks were frequent and my foundation started to crumble. I thank God for Hebron Colony Ministries, located in Boone NC. Over the course of 10 weeks, God changed me. He took the character of the old man, and gave to me a new heart…one full of compassion for the lost. In 2010, we prayerfully decided to go full time with ChristSong. That's the name we'd used as we sang in many of the North Carolina prisons. So after leaving Hebron in 2009, we watched as God opened the doors to NC, VA, SC, FL and many other states across this country. I praise God that what was written in Jerimiah 29:11 pertained to me…that there really was a God, who really does love us, and the plans He has for our lives are so much better than the plans we devise.
Today, we have the privilege of serving our Savior and King in full time ministry. We've been called to the Incarcerated Church, men, women and youth. We do our best to sow the seeds of a life changing Gospel. ChristSong is a ministry supported by the body of Christ as we cross denominations and step out as believers, we are seeing a change in the prisons. In a very dark world we have a precious gift to share. The soul changing, life giving Word of God.